Took a quick trip to NYC & New Jersey (for the first time) for Black Girls Rock Awards this past week!
Styling Michelle Mitchenor as she hosted the red carpet- interviewing so many LEGENDARY women was such an honorable experience to witness. From Tracee Ellis Ross, to Cicely Tyson, Shonda Rhimes, Gladys Knight, & Rihanna to name a few....the energy was through the roof! Followed by an after party with Erykah Badu spinning, partying with women I admire!...I couldn't have asked for more. It was such a dope experience to hear all of these successful women speak their truths. I left there with inspiration at an all time high to say the least...
After my work was done, I hit up my favorite spots in NYC, stopped by VOGUE to have lunch with a girl friend, visited a few museums, parties, and of course tried to catch up with all of my NYC homies but there is never enough time for everyone! (womp)
But before I left, I made sure to hit up DUMBO in Brooklyn and while doing so, I got some cool shots just for my blog.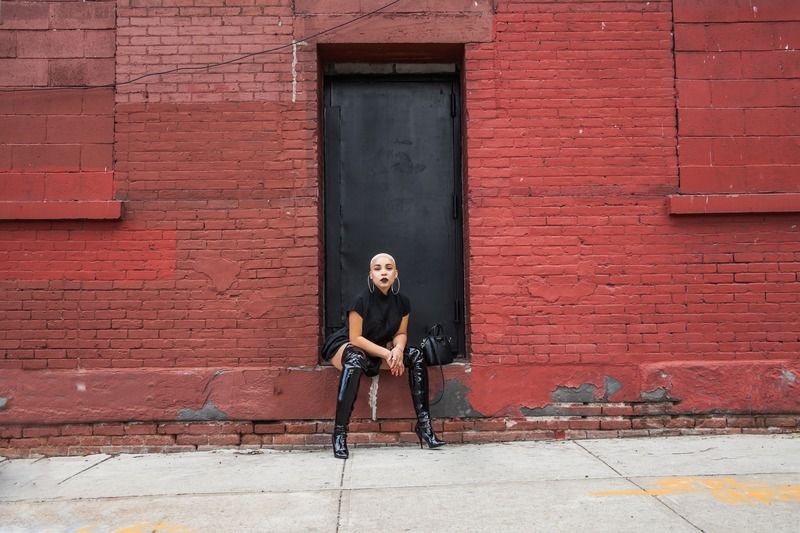 Dress. OakNYC
Givenchy Mini Antigona